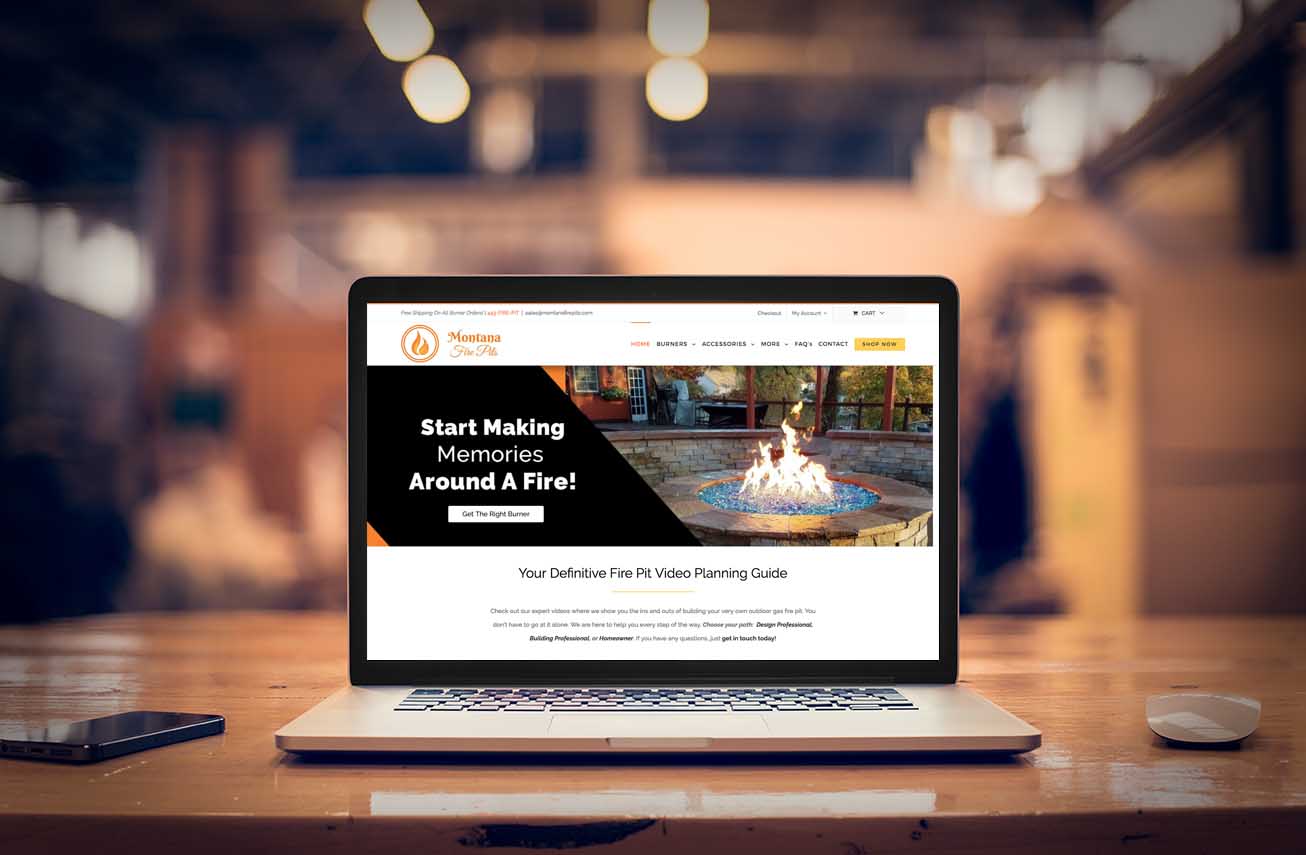 Effective Phoenix Web Designers – Development
Starts With Your Marketing Thesis
The defining factor of any successful Phoenix web design is its offers and its messaging. A Website design that does not have a clear and compelling offer deters users from staying and can even send them to a competitor's website. If you happen to actually attract a visitor to your web page, without a compelling offer and a quality message, they will leave quickly and not have time to learn about what it is you are hoping to present to them. You will need to develop a web design strategy that encourages them to stay by engaging their curiosity and connecting with them on an emotional level. If you can make this happen, then you will soon have a successful web development.
Starting with the very first component that users will experience when they visit your website, you need to ensure each and every aspect of your web design is geared towards enticing your visitors to engage with the next piece of content – be it text, image, or video. The goal is to have visitors that are engaged enough that when you try to tell them what you are hoping to convey, they will stay around long enough to listen. If your Phoenix web design is completed correctly, then they have a greater chance of becoming a paying customer. When you do not have a site with engaging content and web design, people will not give you the time you need to get your point across. A quality offer and engaging messaging are requirements for a website to be fruitful, however, they are not all that is needed. You will still have to drive traffic to your website if you hope to earn any sales and operate a profitable business. Looking for a professional web design company? Give us a call today to discuss your project,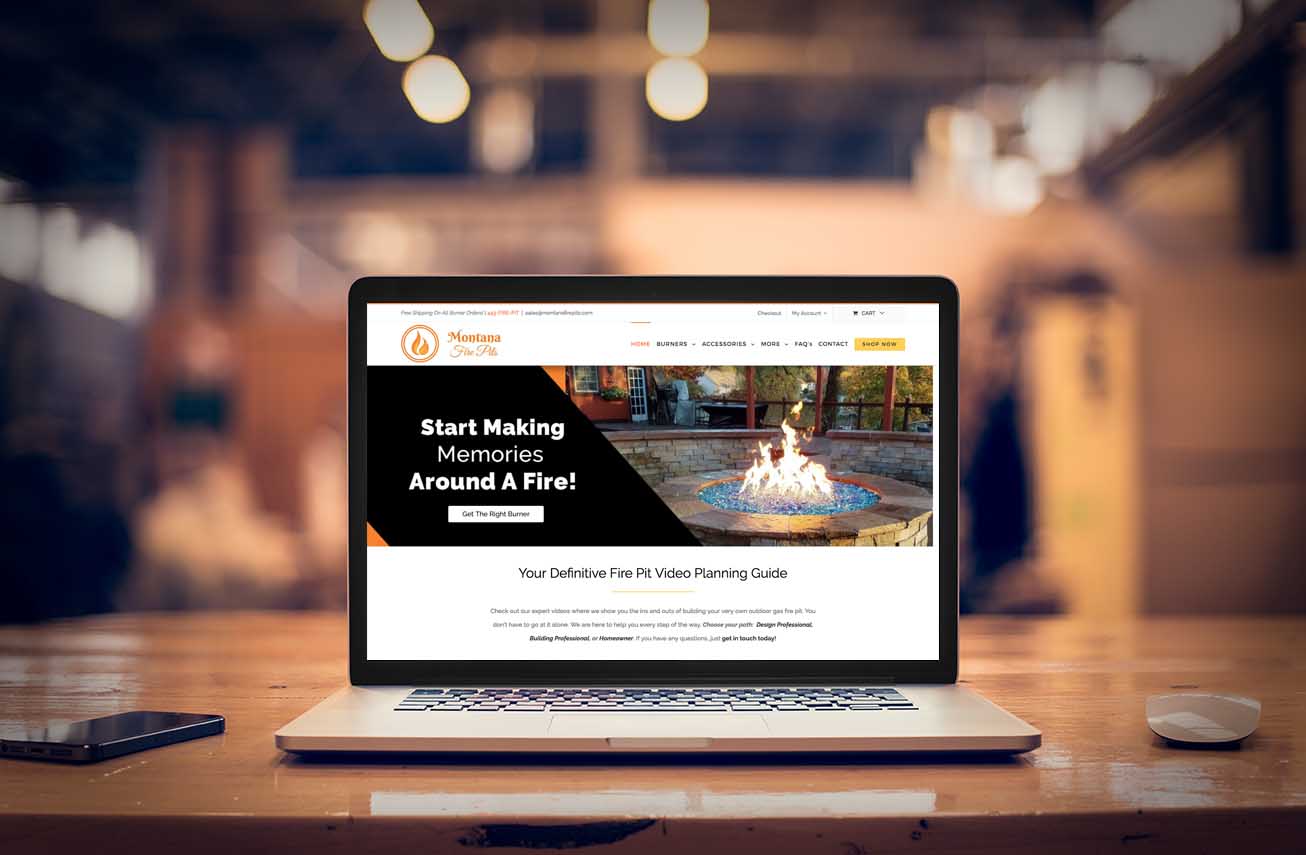 On-Page Search Engine Optimization (SEO) Strategy
For certain, the finest traffic you can wish to generate from your Phoenix web design services is that of organic search traffic. This is due to the fact that organic search traffic originates from folks who are actively looking for a product or service – and that often leads to a purchase. When you capitalize on these opportunities by placing your offer in front of those that are hoping to find exactly what it is that makes you the best choice, you have great odds to convert a prospective customer into an actual customer. An added bonus is that you are not interrupting your customer to present your offer. They are in the mindset of buying. If all of this comes to pass in an organic fashion, then everyone wins.
If you want to encourage organic search traffic to visit your website, then your web design must be properly optimized for search engines. Once it is set up as it should be, your website will show up on Google and other search engines exactly when it should – when those that are looking for what you are offering can find it.
For more information on Social Media Marketing see here.
Seeing your web design appear at the top of the search rankings is quite an achievement. Traditionally, you can expect it to take 6 to 12 months of consistent effort for your site to begin to perform as well as you would like. Keep in mind the fact that a properly optimized web design has a greater capacity to rank than other sites and that should be your goal. When Google can understand the messaging your website is broadcasting, it will make it easier to become searchable. But, should you find your site not properly optimized for searchability, then you will find it nearly impossible to get your site to appear on the first page, not to mention the top of the search results. Looking for a professional web design company? Give us a call today!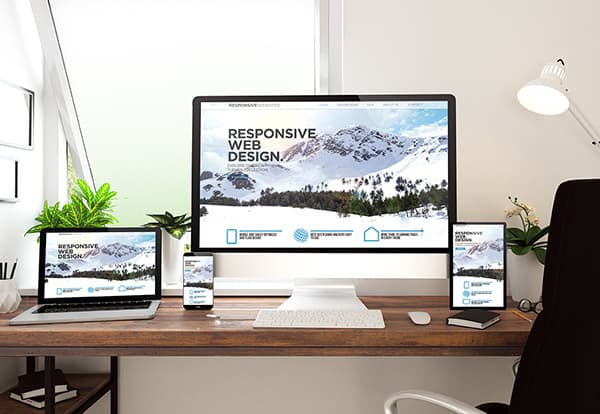 A Mobile Responsive Phoenix Website Design
Studies show that over 60% of Google search traffic is generated from mobile devices. This has prompted Google and other search engines to give preference to those websites they deem as mobile responsive. A mobile responsive website is a site that has the capacity to change its format in order to fit the screen from which it is being viewed. Due to this trend, Google will want to send its users to those sites that are built to accommodate their viewing choices.
Mobile responsive web designers in Phoenix will offer you higher search rankings and will present a better user experience for your visitors. It will be easier to navigate and encourage users to become customers no matter the device they choose to use.
For you to run a profitable website, it is imperative that you offer your visitors a quality experience. This means that your site design needs to effectively present your message on all types of devices and be easy to navigate. If you see that half of your traffic is finding it difficult to explore your site, then you can expect them to not stick around to find out what it is you have to offer.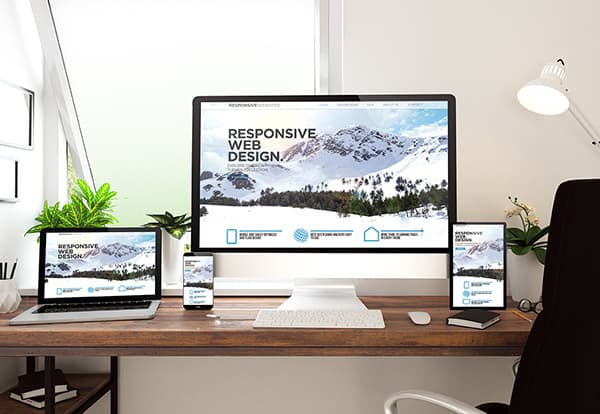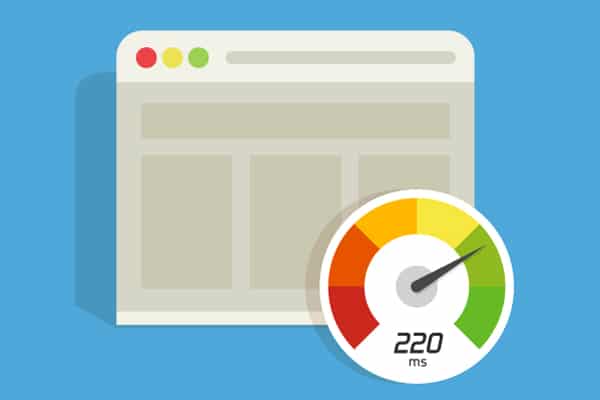 Page Load Speed
Should be prepared enough to possess an effective marketing thesis on your website that is attracting new users and have engaging content, it will not matter if your website is taking a long time to load. With all the technological advances upon us, our attention spans have suffered and shrunk. People who spend a lot of their time online are not willing to wait 10 seconds or longer for a webpage design to load.
Additionally, research proves that over 50% of mobile traffic quits a website if it takes more than 3 seconds to load! This means that you are missing out on half of your traffic before then have the chance to see what it is you are offering. Your wonderful offer needs to be presented on a quickly loading page so people can experience it before moving on to the competition.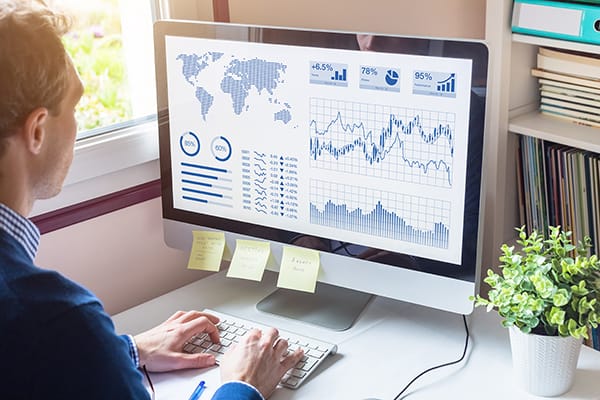 Conversion Optimization
It does not matter if your web design and development is garnering loads of traffic if it is not able to convert those visitors into new business. Your website must be engineered in a way that it consistently converts users into customers. Every component of your website matters. From the way your menu is displayed to how you verbalize your offer, you must make sure that all facets of your site are optimized for conversions.
When you actually operate an appropriately engineered and optimized site, you understand what is necessary in order to be more profitable. You quickly realize that what matters is to drive traffic to your site and get your offer in front of as many people as possible. If you understand what your conversion rate is, then you can distinguish how effective your digital marketing system is and what avenues need to be addressed.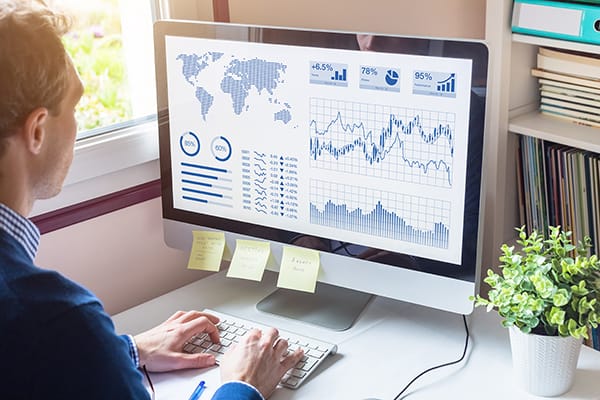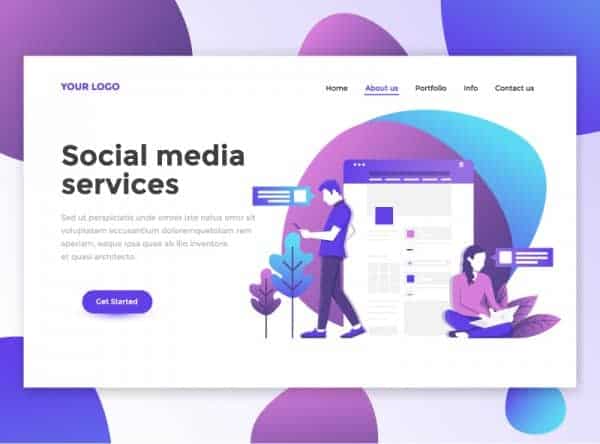 Custom Landing Pages & Funnels
There are as many – if not more – distractions online than there are websites. As a business owner, a very important part of sales is "talking someone out of a sale." This means that when someone says yes, you need to start processing the paperwork. The same principle applies to your website. If a customer has it in their mind to buy from you but they somehow land on a blog post that gives them other ideas, they will move on. Let us now introduce you to the landing page and/or funnel.
By producing a landing page or funnel or your website, you can remove all other distractions that your website may have in order to keep your visitors attentive on the action you want them to take. A landing page or funnel is meant to be clear and succinct, offering only one choice for the guest to make. They can either take the anticipated action or leave the page. By integrating this approach, you are encouraging your visitors to follow the proposal you have laid out for them. When correctly set-up, a landing page and/or funnel can generate strong results on a constant level.